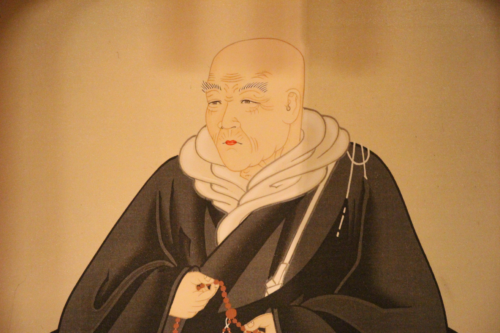 Pāramitā Celebration Lecture: Introduction to Shinran's thinking (5) – Shinran and the Prince of the End of the World
Language of the lecture: German
[Information in German:] "Die wie Hirse zerstreuten Inseln"(粟散 zokusan), "die Regionen am Rande"(片州 henshū) – Shinran hat keine großen Worte für seine Heimat Japan gefunden. Er tat dies nicht aus Bescheidenheit. Vielmehr gehörte der Abstand Japans zu Indien, der Heimat des Buddhismus, fest zu Shinrans Selbstreflexion. Umso tiefer verehrte er den Kronprinzen Shōtoku, der aus Sicht Shinrans den Buddhismus in dieses abgelegene Land geholt hatte. Mit ihm verband Shinran eine geradezu persönlich zu nennende Beziehung, und es scheint, er habe bei schweren Entscheidungen oft ein inneres Gespräch mit dem Kronprinzen gesucht. Die Hymnen des alten Shinran auf den Kronprinzen Shōtoku kann man als Ausdruck einer Grenzen überschreitenden Dankbarkeit verstehen, denn in der Person des Kronprinzen würdigte Shinran auch Menschen aus China und Korea. – Participation free of charge.
The lecture begins after the Pāramitā ceremony and takes place in a hybrid way: online and in presence in the EKŌ temple.