Here and on the EKŌ Center Instagram account you will find various low-resolution photos of the areas of the temple, temple garden and traditional Japanese wooden house. If you wish to use them, please contact us to obtain permission to use them (Use only with written permission!)
Contact: Michael Kuhl (kuhl AT eko-haus.de).
Please observe the Copyright: © EKŌ-Haus der Japanischen Kultur
Photo & filming permission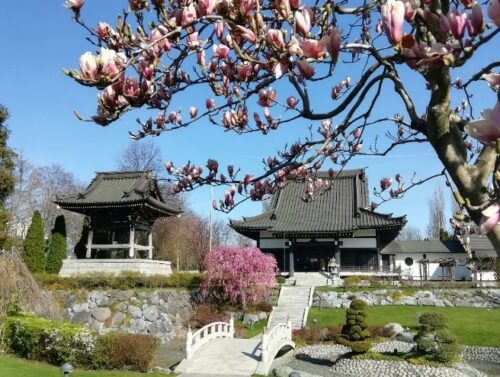 Das EKŌ-Haus ist eine private Einrichtung.
Photo shoots and film and video recordings (incl. drones / UAS etc.) are subject to approval on the entire site including the garden!
Contact:
Michael Kuhl (kuhl AT eko-haus.de)
(Please send your enquiries as early as possible with specific details of your concern and intended use.)
Contact for Media Representatives
We are happy to provide journalists with information about the EKŌ Center and its events.
Please contact us as early as possible.
Contact:
Michael Kuhl (kuhl AT eko-haus.de)