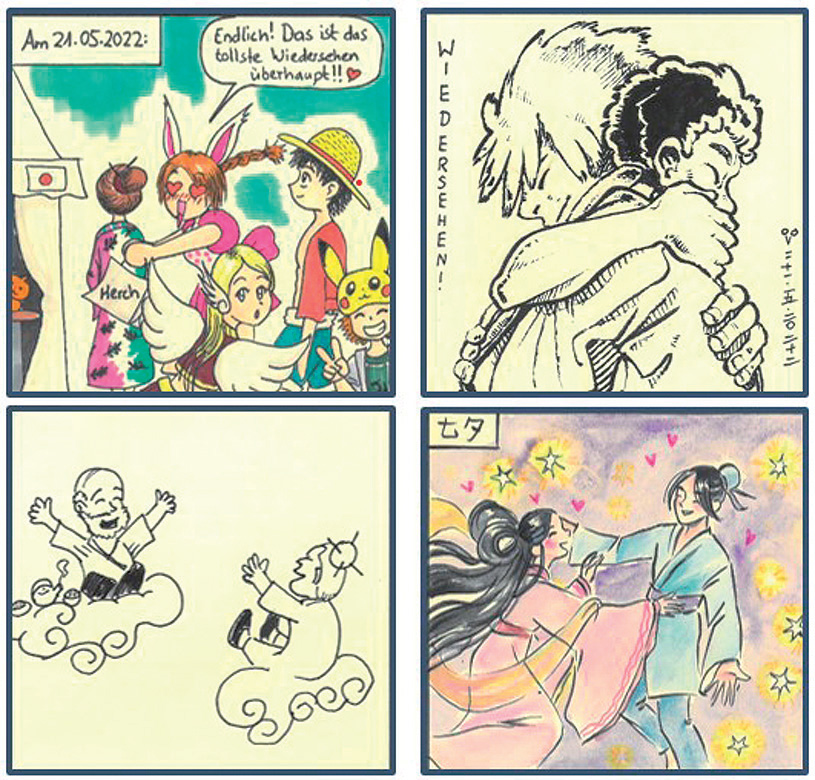 Manga Exhibition: Prize-winning works of the 17th Manga Drawing Contest
Manga and anime often turn out to be the first points of contact that young people have with Japanese culture. Every year at the manga drawing competition on Japan Day, it becomes clear that this interest sometimes also leads to the desire to continue to deal with Japanese culture. For example, many artists use Japanese characters in their manga, which they previously learned while browsing manga.
Also this year, talented artists will let their creativity run wild on Japan Day in order to convince the jury with their 4-picture story on a given topic. The best works will be awarded and exhibited. Be curious!
Image: Submissions (excerpt) for the 16th manga competition of Japan Day Düsseldorf NRW (2022) on the topic "The long-awaited reunion". © Anika Bohnen, Lydia Heymann, Uwe Keßler, Ramona Winkens