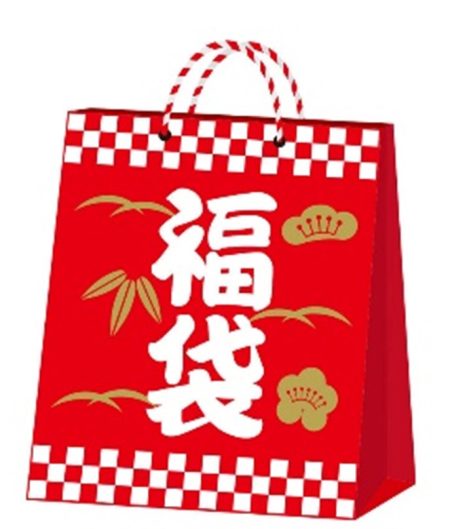 Kultursplitter: An Online Series on Cultural Issues from Japan (Lecture 2/2024)
Language of the lecture: German
[Information in German:] Nach den inhaltlich definierten Themenbereichen "Japanische Farbholzschnitte", "Japanische Schrift- und Schriftgeschichte" sowie "Japanische Literaturgeschichte bis zum Ende der Heian-Zeit" starten die Kultursplitter in 2024 als eine Reihe mit Überraschungsthemen aus unterschiedlichen Bereichen der japanischen Kultur. Das Thema ist den Teilnehmern vorher nicht bekannt. Es soll mit zuweilen auch Überraschendem überrascht werden… Sie dürfen also gespannt sein…!
Die Kultursplitter sind auf 30 Minuten beschränkt und richten sich eher an ein allgemein an der japanischen Kultur interessiertes Publikum. The event will take place online via Zoom. – Participation free of charge.
Abb.: So genannte "Glückstüte" (fukubukuro). Japans Antwort auf die Wundertüte…