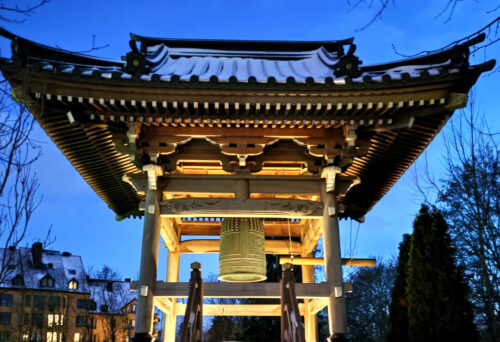 除夜の鐘 Joya-no kane
Visitors can experience the Japanese custom of tolling of temple bells on New Year's Eve (108 strokes).
Please note:
The event – contrary to the information written in the printed half-year program – takes place at around 4:00 pm(after the year-end ceremony in the temple).
No pre-registration possible. (Opening of the iron gate at 2:00 pm.) Participants in the year-end ceremony have priority in ringing the bell.
Drinks and annual zodiac signs for 2024 are sold.
The iron gate will be closed after the bell stops ringing (around 6:00 pm/7:00 pm).