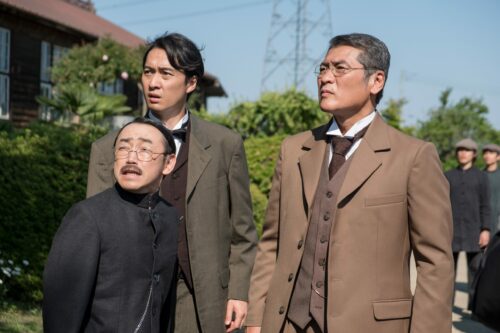 Movie screening "A Town and a Tall Chimney"
『ある町の高い煙突 』Aru machi no takai entotsu (2019, 130 min., DVD, Japanese original version with German subtitles)
Director: MATSUMURA Katsuya 松村克弥
Based on a true story and on the novel of the same name by NITTA Jirō. – 1910: In the course of industrialization, the copper mine operated by Hitachi causes great damage in Ibaraki Prefecture. The copper mining produces toxic smoke, which pollutes the environment and destroys nature in the village of Irishiken. The former village headman's grandson has applied to study at Tokyo University. But faced with the emergency, he and a Hitachi Mine worker full of idealism are working against environmental degradation to ensure the existence of their small town.
Photo: © 2019 Kムーブ
Movie screening in the EKŌ Center in cooperation with the Japanese Cultural Institute Cologne (The Japan Foundation)
Information & registration: bdk@eko-haus.de
Number of participants limited