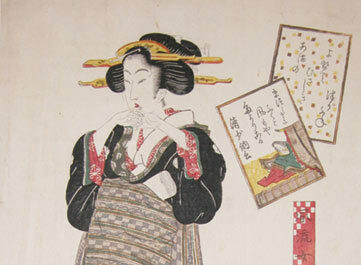 Kultursplitter: An Online Series on Cultural Issues from Japan (Autumn lecture 1)
Language of the lecture: German
[Information in German:] Mit dieser Online-Sitzung und der Sitzung am 29.11. in der Reihe Kultursplitter setzen wir die Beschäftigung mit der höfischen Literatur der Heian-Zeit (794-1192) fort, zugleich endet mit ihnen die Thematisierung der klassischen japanischen Literatur. Nachdem in der Kultursplitterreihe des 1. Halbjahres das Genre der Erzählliteratur (setsuwa-bungaku) unter besonderer Berücksichtigung der monogatari in ihren unterschiedlichen Erscheinungsformen als Kunstmärchen (Taketori-monogatari), Roman (Genji-monogatari), Geschichtensammlung (Konjaku-monogatari-shū) oder Verserzählung (Ise-monogatari) sowie Lyriksammlungen dieser Epoche (Kokin-waka-shū) im Fokus der Betrachtung standen, werfen wir in diesen beiden Sitzungen einen Blick auf die Memoiren- und Tagebuch-Literatur (nikki-bungaku), die mit dem Tosa-nikki (um 935) als erstem Reisetagebuch und dem Kagerō-nikki (um 974), das den Auftakt zu einer Reihe an Frauentagebüchern markiert, ihren Anfang nimmt. Weiterhin betrachten wir die Anfänge der Miszellen-Literatur (zuihitsu-bungaku), Aufzeichnungen, die, dem Pinsel folgend (zuihitsu), von der augenblicklichen Eingebung diktiert sind und als dessen ältester Vertreter das Makura-no sōshi (Das Kopfkissenbuch; Wende 10./11. Jh.) der Hofdame Sei Shōnagon gilt. Die Kultursplitter sind auf 30 Minuten/Veranstaltung beschränkt und richten sich eher an ein allgemein an der japanischen Kultur interessiertes Publikum. The event will take place online via Zoom.
Illustration: The lady-in-waiting and writer Sei Shōnagon in a woodcut representation by ukiyoe artist KIKUGAWA Eizan: "The Poet Sei Shōnagon" (Series: Fūryū-onna-rokkasen, "Six Exquisite Poets"), ca. 1820 (detail)