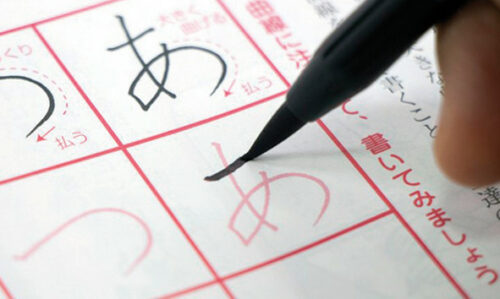 日本語コース Japanese language course advanced level 5-1 (contin.)
Course times: Friday, 6:30-8:00 pm
Winter Course [213-W/F]: Fridaye, Jan. 12 – March 15, 2024 (10 sessions)
Limited number of participants | Course languages: German, Japanese
Please note the conditions of participation.
This course is aimed at Japanese learners who have already studied the language for several years and would like to expand or refresh their Japanese skills, or perhaps also prepare for a private trip to Japan.
The textbook Let's learn Japanese together. Volume 2 (2023) is still used. Course 5-1 is expected to begin with Lesson 19 (Potential Form and Enumeration).