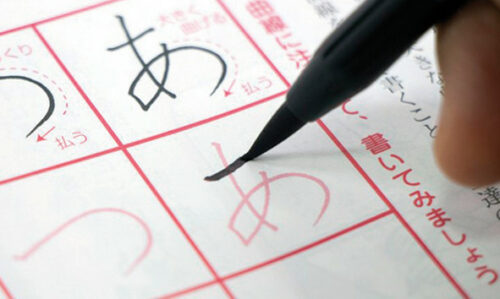 日本語コース Japanese language course advanced level 5-2 (contin.)
Course times: Friday, 6:30-8:00 pm
Spring Course [213-F/F]: Friday, April 12 – July 5, 2024 (13 sessions)
Limited number of participants | Course languages: German, Japanese
This course is aimed at Japanese learners who have already studied the language for several years and would like to expand or refresh their Japanese skills, or perhaps also prepare for a private trip to Japan.
The textbook Let's learn Japanese together. Volume 2 (2023) is still used. Course 5-2 will cover the grammar of Lesson 20; writing short essays and listening comprehension are practiced.