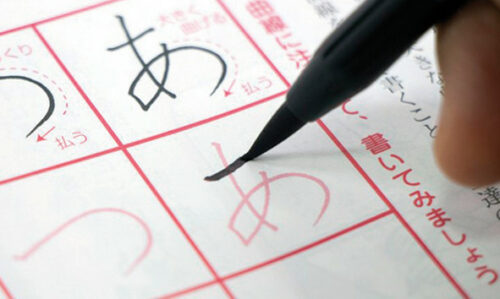 日本語コース Japanese language course for beginners 1-2 (contin.)
Course times: Wednesday, 6:30-8:00 pm
Spring Course[213-F/A]: Wednesday, Apr. 17 – July 3, 2024 (11 sessions; without May 1, 2024)
Limited number of participants | Course languages: German, Japanese
Please note the conditions of participation.
This course is the continuation of the Japanese course for beginners without any previous knowledge that was launched in January 2024 at the EKŌ Center. The focus of the lessons is on listening comprehension and conversation; The participants learn some basic characters (kanji) as well as the Japanese syllabary hiragana and practice forming simple sentences. The textbook is Lass uns zusammen Japanisch lernen! Volume 1: Japanisch Grundstufe 1 (2021).