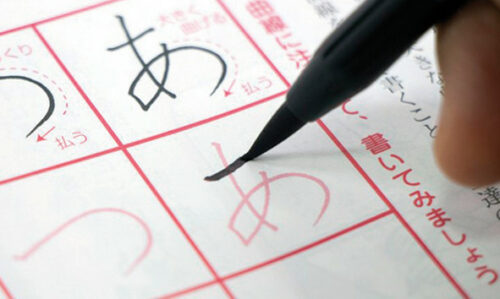 日本語コース Japanese language course for beginners 1-1 (without pre-knowledge)
Course times: Wednesday, 6:30-8:00 pm
Winter Course[213-W/A]: Wednesday, Jan. 10 – March 20, 2024 (11 sessions)
Limited number of participants | Course languages: German, Japanese
Please note the conditions of participation.
A new Japanese course for beginners without any previous knowledge will start in January 2024 in the EKŌ Center. The focus of the lessons is on listening comprehension and conversation; The participants learn some basic characters (kanji) as well as the Japanese syllabary hiragana and practice forming simple sentences.
The textbook is Lass uns zusammen Japanisch lernen! Volume 1: Japanisch Grundstufe 1 (2021). Participants are asked to purchase the textbook themselves after receiving confirmation of participation and to bring it with them to the first session.