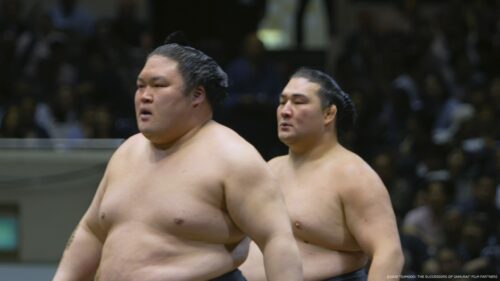 Movie screening "Sumōdō – The Successors of Samurai"
『相撲道~サムライを継ぐ者たち~』Sumō-dō: samurai o tsugu monotachi (2020, 104 min., Blu-ray, Japanese original version with German subtitles)
Director: SAKATA Eiji 坂田栄治
The documentary about sumo follows wrestlers who weigh well over 150 kilograms and clash in their fight without weapons. Providing a rare behind-the-scenes glimpse, the documentary focuses on two very different schools of sumo and two key tournaments, held in New Year's Day and May. Several sumo wrestlers have their say in interviews and talk about their everyday life, their eating habits, their training, important aspects of the tournaments and, last but not least, their fighting spirit.
Photo: © 2020 "SUMODO: THE SUCCESSORS OF SAMURAI" FILM
Movie screening in the EKŌ Center in cooperation with the Japanese Cultural Institute Cologne (The Japan Foundation)
Information & registration: bdk@eko-haus.de
Number of participants limited