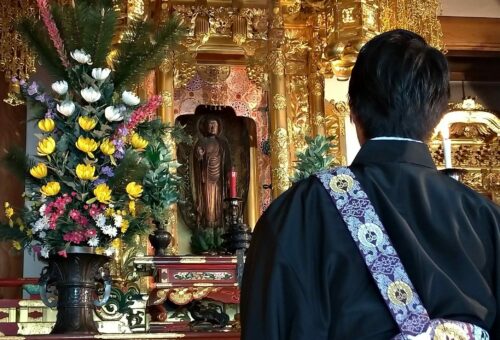 月例勤行 Morning prayer Sun. January 14, 2024, 10:00-11:00 am
At the monthly Sunday morning prayer, the Shōshinge [Hymne auf das wahre Vertrauen] [Hymn of True Faith] is recited and there is a sermon in German and Japanese.
After morning devotions, there is an opportunity to copy a Buddhist sūtra in the quiet, away from the hustle and bustle of everyday life. Information here.